I²E² Project Team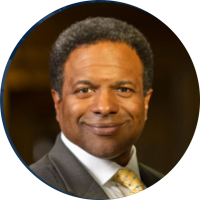 Damon L. Tull, PhD
Director, Industry Alliances at UC Davis Graduate School of Management
Click here to read Dr. Tull's biography
Damon Tull is the director for industry alliances at the UC Davis Graduate School of Management and the Mike and Renee Child Institute for Innovation and Entrepreneurship. His research interests include U.S. global competitiveness and the financial and human capital flows of our national innovation ecosystems. Tull works with companies, charitable organizations, national education stakeholders, and federal government sponsors to form strategic partnerships that accelerate and broaden participation in innovation and entrepreneurship at both UC Davis and nationally.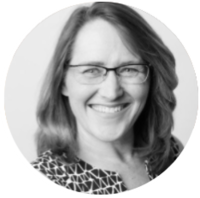 Jill Finlayson
Director, EDGE in Tech Initiative at UC Berkeley, Davis, Santa Cruz, and Merced
Click here to read Finlayson's biography
Jill Finlayson is Director of the EDGE in Tech Initiative at UC, co-sponsored by CITRIS and the Berkeley Engineering Department at UC Berkeley and serving Berkeley, Davis, Santa Cruz, and Merced campuses. The EDGE in Tech Initiative efforts centers around: advocating the adoption of meaningful diversity metrics by the tech industry; cultivating leadership skills and social acumen among women in engineering and computer science; increasing the visibility of female role models and facilitating mentorship of female students; enhancing awareness of implicit bias and promoting effective interventions, and paving new pathways to technology careers including entrepreneurship.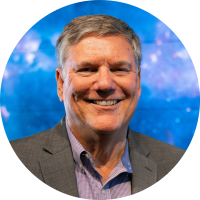 Richard Sudek, PhD
Former, Chief Innovation Officer, UC Irvine | Chairman Emeritus, Tech Coast Angels
Click here to read Dr. Sudek's biography
Sudek, Ph.D., UCI Beall Applied Innovation executive director and UC Irvine (UCI) chief innovation officer, has experienced many different aspects of entrepreneurship – from bootstrapping his own company to becoming an angel investor. This is in addition to teaching and mentoring students and building a place, Applied Innovation, for university and faculty innovation to intermingle with the Southern California community.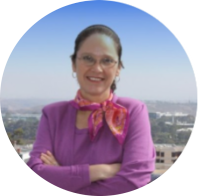 Rosibel Ochoa, PhD
Associate Vice Chancellor Technology Partnerships, UC Riverside
Click here to read Dr. Ochoa's biography
Dr. Rosibel Ochoa is the Associate Vice Chancellor Technology Partnerships and an Adjunct Professor for Chemical and Environmental Engineering at U.C. Riverside. The Office of Technology Partnerships accelerates economic development by transferring UC Riverside research from the lab to the private sector, facilitating academic-industry collaborations, and encouraging innovation and entrepreneurship on campus and throughout our region.
Executive Sponsor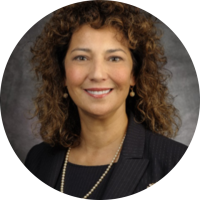 Theresa Maldonado, PhD, PE
VP Research and Innovation, University of California Office of the President
Click here to read Dr. Maldonado's biography
Dr. Theresa A. Maldonado was appointed Vice President for Research & Innovation in March 2020. Before coming to UC, she served as Dean and Riter Professor of Engineering at The University of Texas at El Paso (UTEP) in July 2017. She also holds a tenured appointment as Professor in the Department of Electrical & Computer Engineering.
UCOP Staff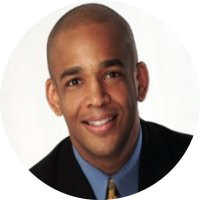 Bruce Hunter, JD, MBA
Executive Director, Innovation, Technology Transfer, and Entrepreneurship
Click here to read Hunter's biography
Bruce Hunter join UCOP as Executive Director - Knowledge Transfer and Innovation Partnerships in 2021. Prior to this, he was appointed as Executive Director to the Rensselaer Office of Intellectual Property, Technology Transfer, Commercialization, and New Ventures (IPTTNV) in 2017. Mr. Hunter has rebranded the office of IPTTNV to IPO, and revised the website of the office to improve the awareness of the services provided by the Office of IPO.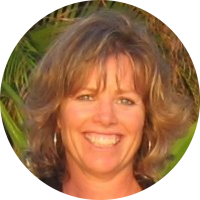 Gale Sheean-Remotto, PMP
UCOP PMO Senior Program Manager
Click here to read Sheean-Remotto's biography
Gale has over 25 years of experience managing resources on integrated, multi-faceted cross-disciplinary projects including facilitation, development and implementation of strategic plans, and managing large scale system wide initiatives. She is a skilled strategist, business process analyst, training lead and change manager, and proficient in project management methodologies, driving projects through successful launches and maintaining full responsibility for implementation of each project phase. She optimizes production solutions to control costs, boost revenues and in some cases accelerate timelines while proactively and effectively troubleshooting issues with full transparency. Her management style is based on a team-building approach, cultivating a strong, positive rapport with all levels of an organization to generate a strong network while driving to consensus as a project lead. She is very detail-oriented, well-organized and able to effectively plan, manage, and prioritize multiple projects and moving elements.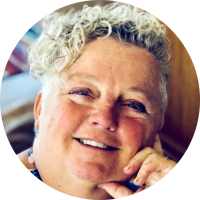 Marion Kavanaugh-Lynch, MD
Director of the CA Breast Cancer Research Program, UCOP
Click here to read Dr. Kavanaugh-Lynch's biography
Kavanaugh-Lynch is the director of the California Breast Cancer Research Program (CBCRP). In this position, she develops strategies and guides priorities for the $15 million per year that California invests in research to bring an end to the disease. She has managed the awarding of 975 research grants to 115 different institutions across the state of California, totaling approximately $239 million. Her accomplishments include championing the role of advocates and survivors in the peer review process, developing a successful model for funding community-based participatory research and developing rigorous evaluations of the program.
National Science Foundation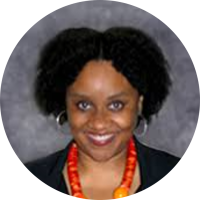 Charisse Carney-Nunes, JD
Deputy Division Director, National Science Foundation
Click here to read Carney-Nunes's biography
Charisse Carney-Nunes joined UCOP recently in 2021 as the ACE Fellow. Before this, Throughout her 20+ year career, as a senior staff advisor, education advocate, lawyer and writer, she has focused on building national and local communities and making an impact within education, STEM and the federal government. She delivered results and motivate people to become agents of change in their own lives. At the National Science Foundation (NSF), she led change through setting strategic vision, building capacity, improving programs and cultivating productive relationships with people of all levels. This work has been recognized with appointments to several high profile initiatives and agency-wide change management projects as well as to the NSF Leadership Development Program.
DEI & Data Subcommittee
Dr. Damon Tull, Director, Industry Alliances, UC Davis Graduate School of Management
Dr. Yvette Gullatt, Vice President and Vice Provost, UC Office of the President
Liz Halimah, Associate Vice Provost for Diversity & Engagement, UC Office of the President
Shane Moise, Senior Manager for Strategic Innovation Alliances, Projects, and Data, UC San Diego Office of Innovation and Commercialization

Education & Training Subcommittee
Dr. Rosibel Ochoa, Associate Vice Chancellor Technology Partnerships, UC Riverside
Dr. Marion Kavanaugh-Lynch, Director of California Breast Cancer Research Program, UC Office of the President
Giora Messinger, Founder & Principal, LinkedObjects
Dr. Grant Warner, CEA Director of Innovation and Associate Professor, Howard University
Jacques Chirazi, Director of Student Entrepreneurship & Blackstone Launchpad, UC San Diego 
Joe DiNunzio, Executive Director Mike & Renee Child Institute for Innovation and Entrepreneurship, UC Davis Graduate School of Management
Jennifer Yturralde, Programs & Outreach Specialist, UC Riverside Office of Technology Partnerships
Lauri Lewis, JD, Legal Coordinator of Startup Legal Garage, UC Hastings
Maryanne McCormick, JD, Chief Strategy Officer, Blum Center for Developing Economies, UC Berkeley
Michael Matkin, Executive Director of CITRIS, UC Santa Cruz


Funding Subcommittee
Dr. Richard Sudek, Chief Innovation Officer, UC Irvine
Mariah Lichenstern, Founding Partner, DiverseCity Ventures
Dr. Carol Mimura, Assistant Vice Chancellor for Intellectual Property & Industry Research Alliances, UC Berkeley
Charisse Carney-Nunes, JD, Senior Staff Associate, Directorate for Education and Human Resources (EHR), NSF
Neda Amidi, President, Plug and Play Tech Center
Nick Gulino, JD, CEO & Founder, Recover
Nicola Corzine, Executive Director, Nasdaq Entrepreneurial Center
Sofia Ramos, Startup Support Associate, UC Los Angeles Technology Development Group
Tim Shaw, Special Projects, UC Irvine Beall Applied Innovation


Infrastructure Subcommittee
Jill Finlayson, Director, EDGE in Tech Initiative, UC Berkeley
Gloria Negrete, Program Committee Co-chair and Director, Ignite, UC San Diego
Alina Ball, JD, Director of Social Enterprise & Economic Empowerment Clinic, UC Hastings
Bruce Hunter, JD, Executive Director, Knowledge Transfer and Innovation Partnerships, UC Office of the President
Dr. Jeni Janci, Research Grant Project Officer, Innovation Ventures, UC San Fransico
Dr. Lisa M. Coleman, Senior Vice President Global Inclusion and Strategic Innovation & Chief Diversity Officer, New York University
Mark Bold, UC Merced
Suzanne Harrison, Percipience LLC
Todd Pray, Chief Strategic Partnerships Officer, Berkeley Lab
William Kell, JD, Lecturer in Residence, UC Berkeley Law School